Some pages on this site embed Hypothesis — a web annotation system — which lets you attach notes to specific segments of the text on the page.
To use it, simply select some text using the cursor. This pops up a menu:

Choose annotate. This opens the sidebar:
Log in or create a Hypothesis account. Then type your note in the sidebar and click post:
You can use your Hypothesis account account to annotate almost any page on the web and even PDFs.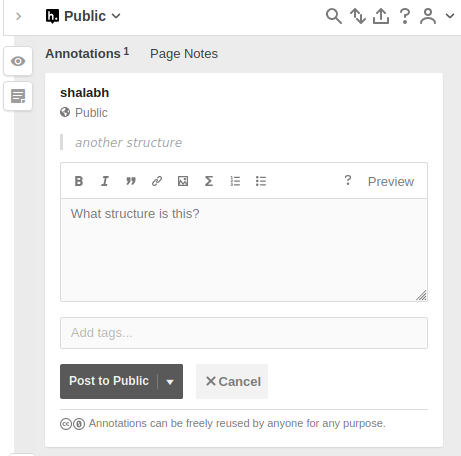 All annotations appear in the Hypothesis sidebar on the right side of the page.